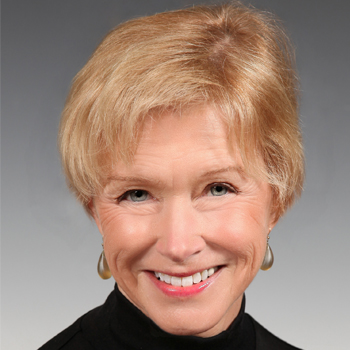 Amy Wohlert
B.U.S. Class of '78
Chief of Staff, UNM Office of the President
Dr. Wohlert came to UNM as a transfer student and discovered that the BUS program gave her a great option to finish her undergraduate degree while preparing for graduate study. She received her degree in 1978 and went on to earn an MS in Speech-Language Pathology from UNM in 1980, then a PhD from Northwestern University.
She was a faculty member at OSU and Purdue, and returned to UNM to become the chair of the Department of Speech and Hearing Sciences in 2000. She was appointed Fellow of the American Speech-Language Hearing Association and was honored by the NM Speech-Language-Hearing Association. She also served as national chair of the Council on Academic Accreditation for Audiology and Speech-Language Pathology. Turning her attention to administration fulltime, she has served UNM as Associate Provost for Academic Affairs, Vice Provost for Graduate Education, and as dean or director for three UNM programs: the School of Public Administration, the Anderson School of Management, and Graduate Studies. In order to bolster her skills, she completed an MBA degree from the Anderson School of Management in 2011. In 2011-2012, she took a year of leave to help guide the development of a new graduate institution, the Masdar Institute of Science and Technology in Abu Dhabi, UAE. She is currently the Chief of Staff for the UNM Office of the President, where she does her best to advance the mission of the University that has given her such a good education and rewarding career—and it all started with the BUS.
I love my degree because now I get to advance the mission of the university and it all started with my degree.